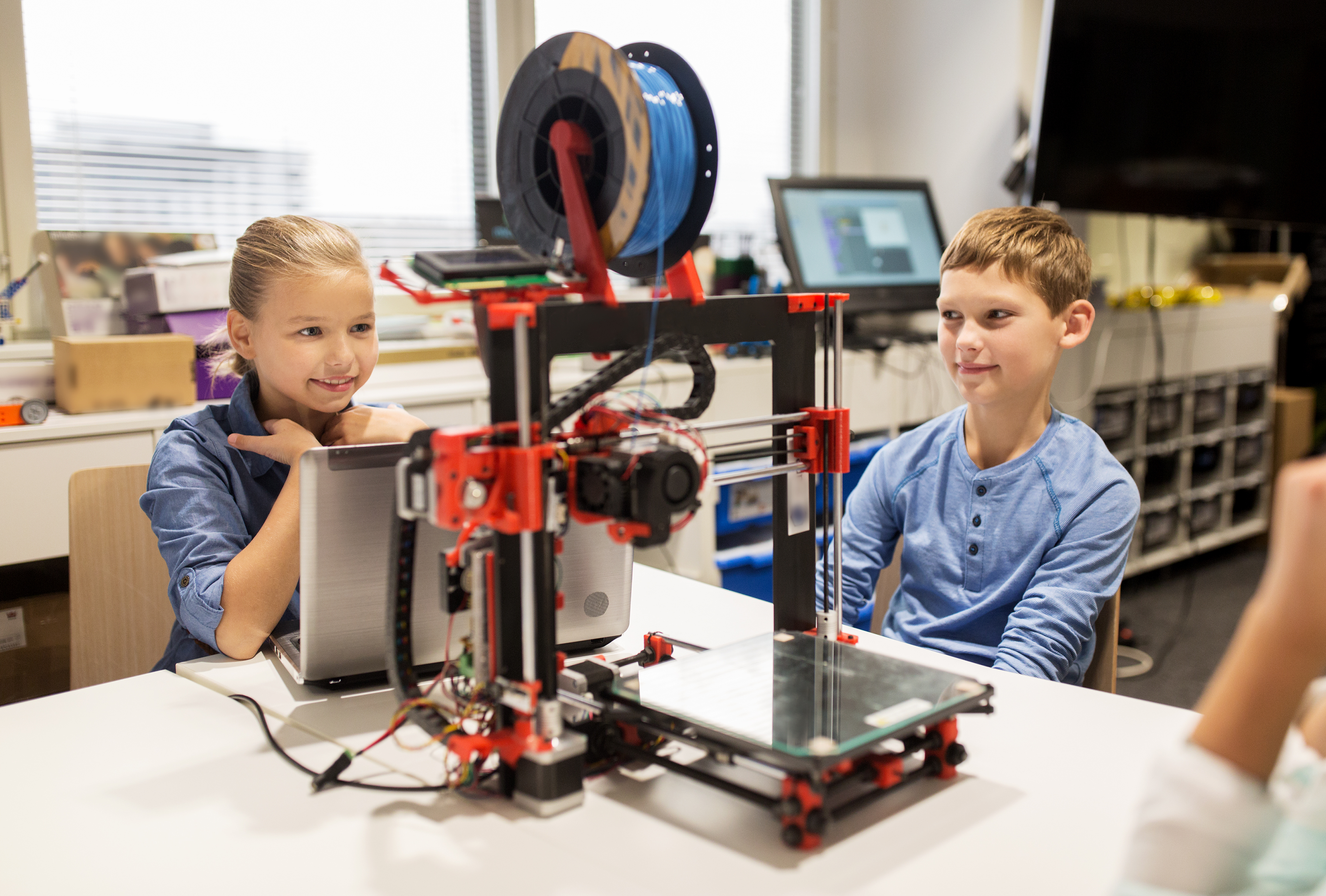 3D printing enhances STEAM learning
Let your students take control of their own learning, and allow their creativity guide them as they explore the world of STEAM. 3D printing is an empowering technology that can be implemented across disciplines in order to facilitate impactful, creative, and memorable learning! 
Have a 3D printer and don't know what to do with it?
That's where we come in! With a 3D printer, and BlocksCAD the only limit is your imagination. BlocksCAD takes what is already an exciting technology and supports the learning behind it by providing extensive, standards driven activities. 
Ready to get started?
Whether you already have a 3D printer, your looking to get a 3D printer or your just interested in learning more about how BlocksCAD supports 3D printers in the classroom we are here to talk to you!
To learn more about how BlocksCAD fits into your classroom click here

To learn about professional development courses offered by BlocksCAD click here

To contact us click here