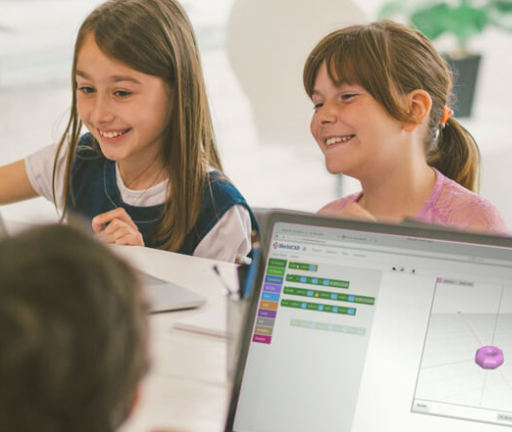 What is BlocksCAD?
BlocksCAD is a web-based design platform that uses blocks-based code (a friendlier version of traditional text code) to create 3D objects. The platform is simple enough for 3rd graders to learn and love, but sophisticated enough to help teach coding and math to high school students. BlocksCAD combines the traditional passion for a Lego project with the modern draw of websites and video games.
Can you build a 3D robot?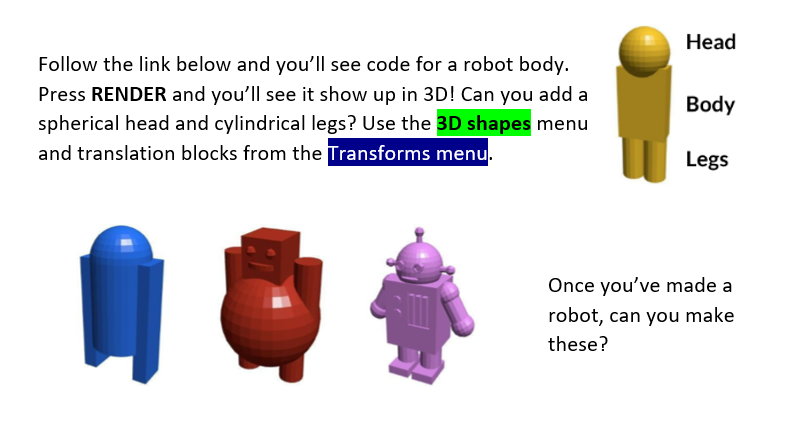 Sign up for a learning course below and we'll send you a 3D print of the original robot!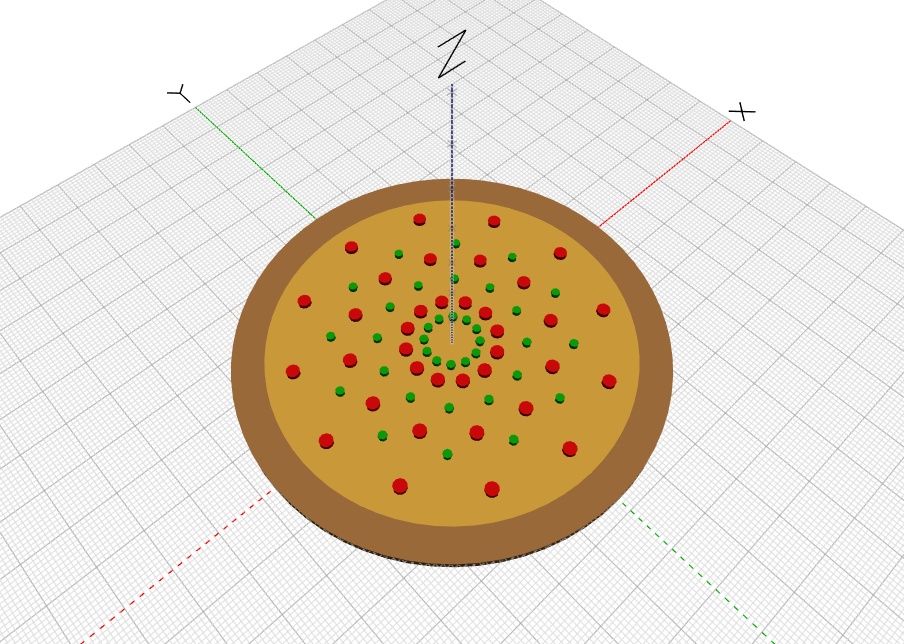 Coding, math, and design
Students will learn to write and organize code and will use BlocksCAD's visual environment to gain a deep understanding of computer science topics including loops and modules. They'll grow as mathematicians too as they become experts at 3D geometry, coordinate axes, and transformations - historically the weakest topics for students on standardized tests. With a design goal in mind and a 3D world in which to experience these topics, you'll find that your students are getting ahead of their grade's math curriculum and won't want to put their project down!
Four Self-Paced Courses
This series of four, 8-10 hour courses introduces students to the most important tools in BlocksCAD through building challenges and projects. At the end of each course, your student will receive a 3D print of one of their projects!
Course 1: Learn to make and move objects by getting basketballs into hoops, measuring and modeling an object from your house, creating a clever spiky toy, designing your favorite animated character to print, and more!
Course 2: Take the four basic BlocksCAD shapes and learn how to transform them into an infinite number of variations to help you expand your building toolkit. Use these skills to design a house or castle! 
Course 3: Learn the blocks that let you hollow shapes out, wrap two objects together, or carve your name into your creations. These tools will make realistic designs a possibility, and students will try to create a model of their favorite animal. 
Course 4: Students will learn how to harness the power of computer science to create very sophisticated designs in a second. Instead, for example, of making each topping on a pizza individually, they'll write a loop that will simplify the process and allow them to easily created complex and adjustable designs. 
Example Learning Course Projects