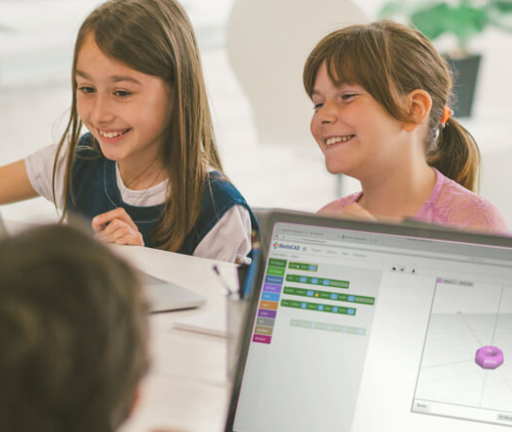 What is BlocksCAD Club?
Do you want your child to continue learning coding, math, and design? Do they want to 3D print objects that they've created each month? The BlocksCAD Club is a low-commitment way to keep your student learning these valuable skills through monthly guided building lessons best for students in grades 3-8 who have some existing BlocksCAD experience.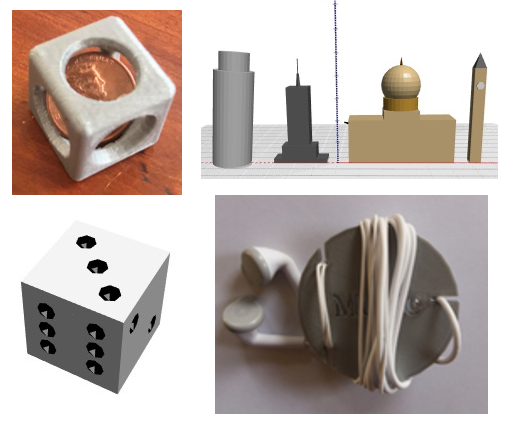 Monthly Activities
Each month, students will receive a unique project that will help them code and create a fun 3D object. The activities will include several extension projects to keep students of all levels challenged for several hours of building time for each activity. When they've finished their project, we'll help them make any adjustments necessary for printing, and then we'll ship you their object! 
The activity will have videos and hints to help students get started, and BlocksCAD Club members will have exclusive access to our teaching team via a secure in-platform messaging system. There we'll be happy to look at their code so that you don't have to worry about becoming a coding expert yourself to help them succeed!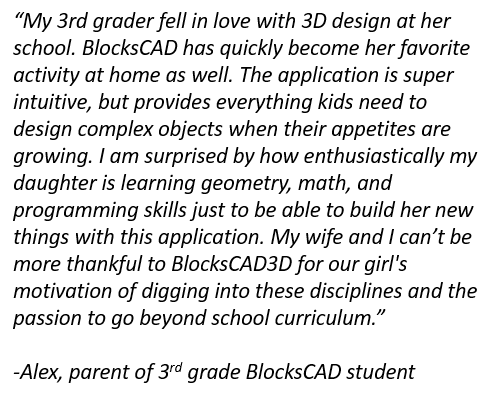 Become a Member
The BlocksCAD Club costs $20/month per student, which includes shipping costs. You will receive instructions for getting your student started with their first month's project by email once you have registered below. 
Email info@blockscad3d.com with any questions!