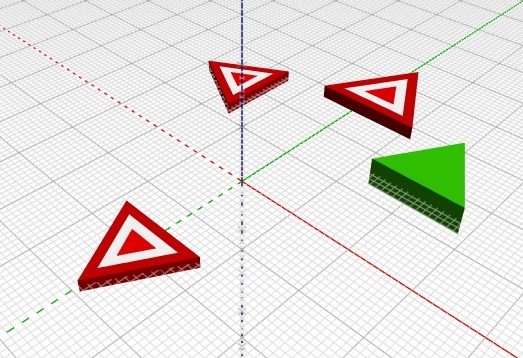 Teachers! Start here:
Transformation Target Practice: Test your target-hitting abilities, moving from one level to the next by moving the green triangle onto the target!
Standards Alignment: Rotation and angles (4.MD.C.5) and coordinate axes (5.G.A.1, 5.G.A.2)
Instructions: The green starting block and the level 1 target will be enabled when you begin. You can place translation and rotation blocks around the green starting triangle block to move it to the first target. Watch this quick introduction video to see how to get from one level to the next. If you accidentally delete the green triangle, you can use the back button at the top of your window to get it back!
Brand new to BlocksCAD? Learn more here or email us at info@blockscad3d.com