Introductory Webinar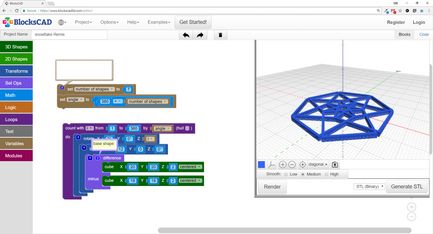 Teachers, administrators, and parents: Whether you are brand new to BlocksCAD and hoping to learn more or if you want to level up and incorporate more math and coding into your students' work, our webinars are the place to turn for you!
Registration for upcoming live webinars will be available here as they are scheduled. There are currently no upcoming live webinars, so we encourage you to check out a recent webinar focusing on distance learning, explore our YouTube Channel for building intros and ideas, or email us at info@blockscad3d.com with any questions!
Administrator Demos
Are you a school or district administrator? We'd love to share BlocksCAD with you and your team of teachers! Email info@blocksCAD3d.com to schedule a time for a 20-30 minute demo catered to your interests. 
Frequently Asked Questions
Will this be useful if I've never used BlocksCAD?
YES! We will give you an initial training and additional resources to learn more. We want you to feel comfortable enough with the software to introduce it to your students. 
What if I register but can't make it?
It's all good. Maybe sign up for another time when you know you are available...Or reach out to us directly! We don't record our webinars so I won't be able to email you a copy.
What should I do before the webinar?
You should create a free account before or after the webinar to get started using BlocksCAD.
Can I ask questions?
Absolutely! These sessions are for you. Bring your questions and ask them live or using the chat window during the session.