Using BlocksCAD During School Closures
At BlocksCAD, we're concerned about the impact the COVID-19 coronavirus is having on students and educators. Therefore, as a leader in math and coding education in schools, we'd like to do our part to help.

If the district you teach in is closing for preventative health-related reasons, please complete the form below to get full access to the entire BlocksCAD curriculum and platform at no cost. 
If you are a parent hoping to use BlocksCAD at home with your kids, please click here.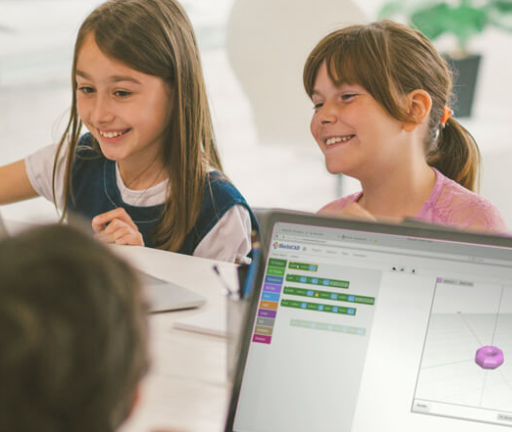 What is BlocksCAD?
BlocksCAD builds math and computer science skills by using a specialized 3D CAD (computer-aided drafting) software. A block-based coding platform allows students to create and manipulate 3D objects while using geometry and computational thinking skills. BlocksCAD fully supports teachers of any coding ability by providing a comprehensive curriculum with detailed lessons that are standard-aligned. 
BlocksCAD is perfect to work on remotely as it integrates with Google Classroom and works on any device. Sign up below so we can reach out to you about your needs. 
 
BlocksCAD for Education Premium Platform
Complete the form below to upgrade your BlocksCAD account to premium for the spring! BlocksCAD for Education is Google-integrated, so you can import your Google Classrooms and students can use existing Google accounts. Your license includes remote professional development through our online Teachable courses.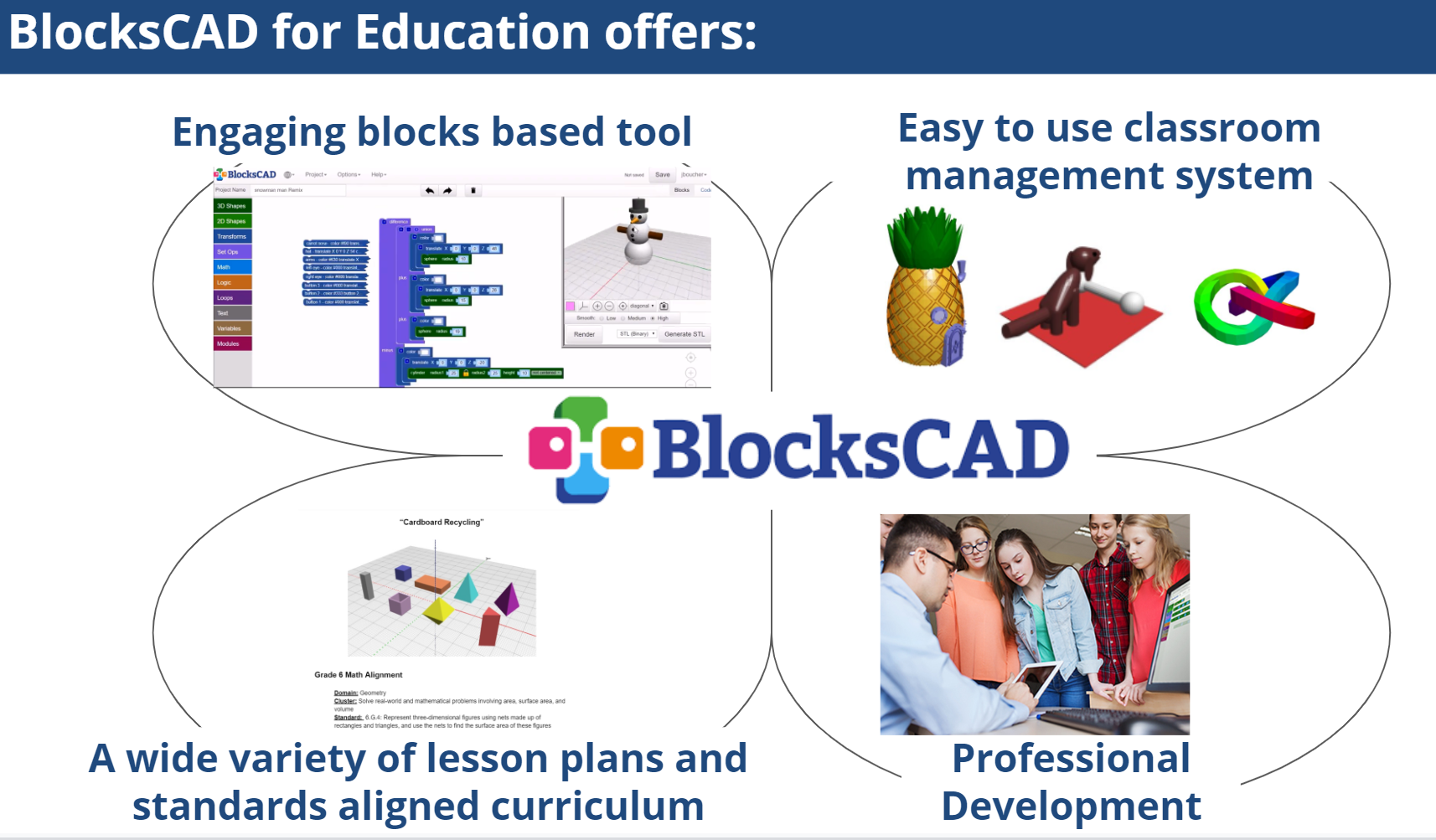 Please create a username at www.blockscad3d.com before completing the form below so that we can upgrade your existing account. 
Additional Free Resources
Example Building Project
Example Coding Project
Code a customizable 3D snowflake
Example Standards-Aligned Math Curriculum
Geometry lessons for Grades 3-6
Geometry lessons for Grades 5-8